While we have your attention...
Sure, the machine knows you clicked on Y.E.S, probably to enter your time into E.T.E.
That's great, but have you taken the Employee Engagement Survey yet?
If not, why not do it RIGHT NOW? It takes maybe 3-4 minutes. 
Consider watching THIS COOL AGENCY VIDEO.
You know you want to be heard.
CLICK TO LAUNCH 2019 EMPLOYEE ENGAGEMENT SURVEY
... and you can always go to Y.E.S and E.T.E right afterward!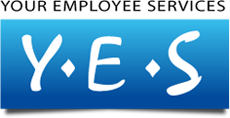 Thank you!