Arizona Veterans' Memorial Cemetery at Camp Navajo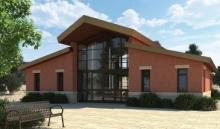 Arizona Department of Veterans' Services
14317 Veterans Drive Bellemont, AZ 86015
928-214-3473
Fax Number:
928-752-2775
Cemetery Administrator: Judy Dillman
Email: [email protected]
Administrative Office Hours: Mon-Fri, 8am-4pm. Office CLOSED weekends and state holidays.
To best serve you, we encourage appointments be made for committal service arrangements and pre-registrations.
Cemetery Visiting Hours: Sunrise to Sunset daily 
AVMC Camp Navajo is open to serve Arizona's veterans and their families.
SPECIAL NOTE ON DIRECTIONS: When coming to visit us, please do NOT turn right/west on Bellemont Camp Rd. That is NOT a through street. You MUST drive straight through on Transwestern/Hughes, on the curvy road over the railroad overpass, to get to Veterans Drive, on which you will follow the signs and turn right/west to drive to the cemetery. Please do not enter the Camp Navajo Depot security gates.
Click HERE for an online map with directions generation.
Click HERE for a zoomed-in view of near-destination directions.
Click HERE our Facebook page: https://www.facebook.com/advs.navmc/
Click the orange PAY NOW button below to pay online for Cemetery Interment fees.
WINTER WEATHER ALERTS: Always check Flagstaff area weather and Northern AZ driving conditions before visiting.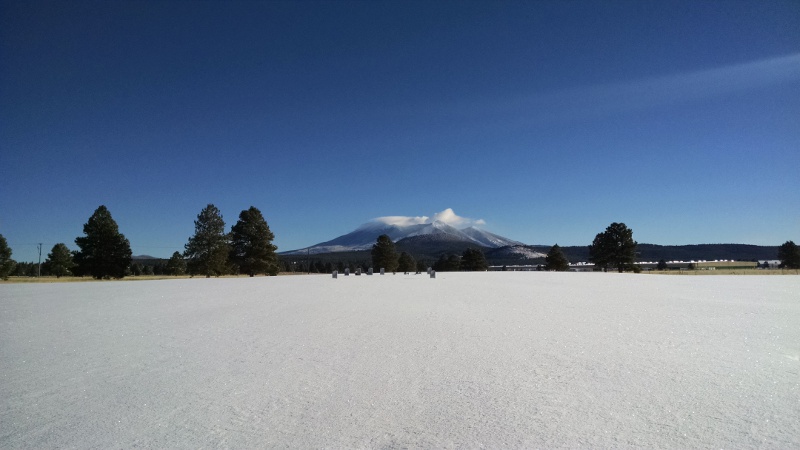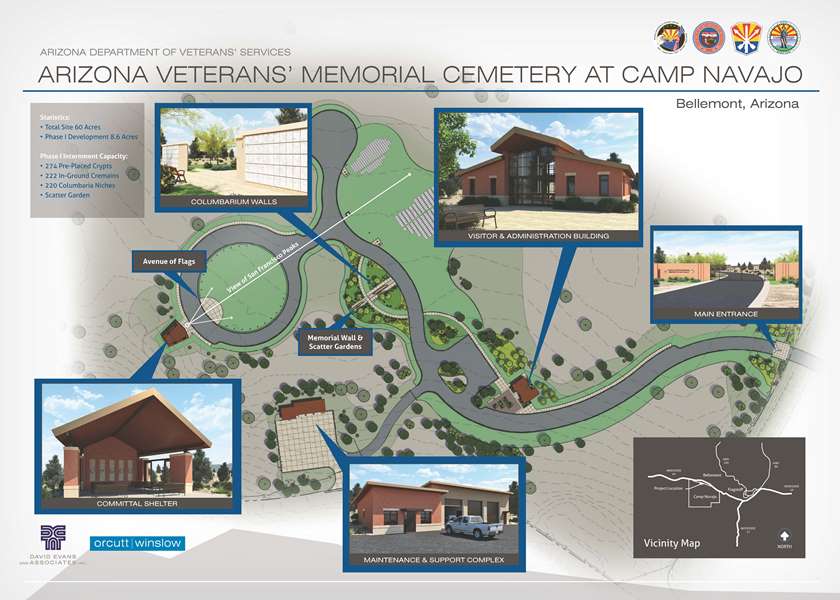 For a more detailed example of the services provided by Arizona's State Veterans' Memorial Cemeteries, please review online information for SAVMC (Southern Arizona Veterans' Memorial Cemetery) in Sierra Vista.