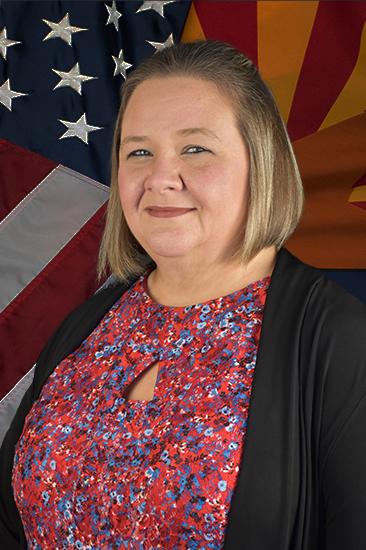 Deputy Director, State Veteran Homes
Organization: 3-ADVS
Kimberly Trotta is the Deputy Director for the Arizona Department of Veterans' Services overseeing the day-to-day operations and compliance of all the Arizona State Veteran Homes. She ensures each facility is providing compassionate and quality care to our Veterans while remaining compliant with state and federal regulations.
Kimberly is a Licensed Nursing Home Administrator with over 22 years of long-term care experience and proven success within the industry. Kimberly started her career in 2000 as a Social Worker in a skilled nursing facility in Hazleton, Pennsylvania. Over the years, she worked as a Director of Social Services/Admissions/Marketing as well as a Social Service Consultant. She worked her way through multiple different leadership and management positions, such as Assistant Administrator, Administrator and Regional Compliance Administrator, all while providing quality care and support to her residents and their families. Kimberly's management experience includes but is not limited to:
Developing and implementing core policies, procedures and standards of work.

Establishing standards of care to promote quality of care.

Delivering expertise and insight to ensure support of the facility's goals and objectives.

Consistently looking for innovative ideas and programs to support agency goals and objectives.

A member of NASVH's Quality Enhancement Committee.
Kimberly earned an Associate's degree in Human Services from Luzerne County Community College and a Bachelor's degree in Social Work with a minor in Sociology from Bloomsburg University of Pennsylvania.