ADVS Monthly Update - October 2015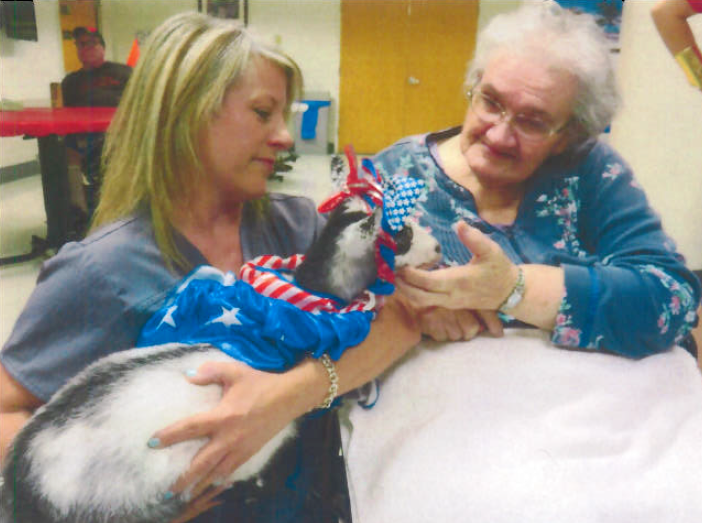 To ensure that Arizona's veteran community is kept up to date on what is happening within the Arizona Department of Veterans' Services (ADVS), we offer this monthly update, which is also emailed to our veteran contacts throughout the state. Click HERE or on the image at right to review the entire monthly update, which may also be saved locally for personal review at your leisure.
At right, in a photo from September 8, 2015, we welcomed a baby goat and mini-donkey for the petting and loving enjoyment of residents in the State Veterans Home Phoenix. Our residents enjoy many such special guests.