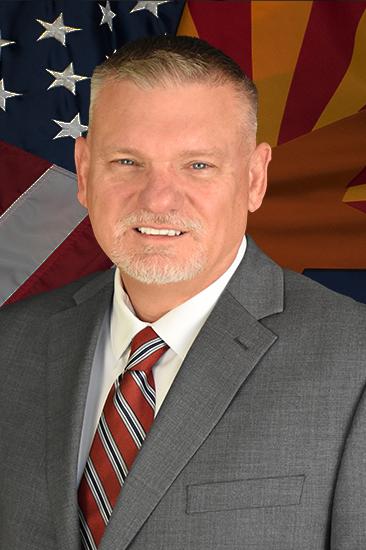 Organization: 5-ADVS
Jack Beasley is the Assistant Deputy Director for the Administration Division within the Arizona Department of Veterans' Services. Jack provides oversight of the department's procurement, safety, risk management, finance, and information technologies, which enable the department to perform its mission to serve Arizona's Veterans, service members and their families.
Before joining the department in 2022, Jack served the State of Arizona for six years as a continuous improvement project manager and Lean coach in the Department of Economic Security, where he developed training, provided instruction, and worked on a variety of projects with the goal of aiding the department in continuously improving its processes and procedures.
Prior to his state service, Jack served in the Arizona Army National Guard as both a traditional Guardsman and an Active Guard Reserve member. Commissioned through the Arizona State University Reserve Officer Training Corps program in 1987, Jack served a total of 29 years, and was deployed as part of Operation Iraqi Freedom in 2005-2006. He retired in 2016, having attained the rank of Colonel and was awarded the Legion of Merit.
Jack holds a Masters in Organizational Security from Webster University and a Masters in Strategic Studies from the U.S. Army War College.