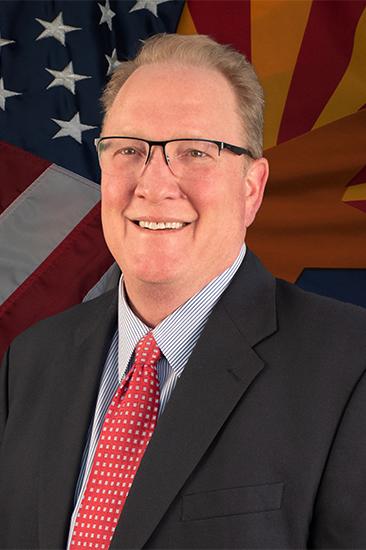 ADD, ASVH-FLAG Administrator
Organization: 7-ADVS
Russell Goddard is an Arizona Department of Veterans' Services Assistant Deputy Director and Administrator of the Arizona State Veteran Home-Flagstaff which is entering the final stages of completion.
He has worked in the long-term care and rehabilitation industry for 17 years, helping seniors live out their lives with dignity and recover from physical trauma.  He believes the work he does to provide support to the elderly, their families and those who serve them is the greatest honor and highest purpose for his knowledge, skills and abilities.
Russell began his journey as a Maintenance Director in a skilled nursing facility and has been a Licensed Nursing Care Institution Administrator for the past 12 years. He has been trained in the Navajo Culture, Trauma Informed Care, Person Centered Care and Servant Leadership and employs all of these to promote quality outcomes for residents and staff.
Russell holds a Bachelor of Science degree in Business Management from the University of Phoenix.