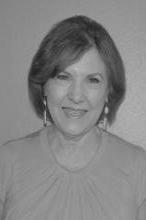 3839 N 3rd St, Phoenix, AZ 85012
Joan McDermott was born in Wisconsin and grew up on a dairy farm.  Joan attended Walther Memorial Hospital School of Nursing in Chicago and later earned a Bachelor of Science degree at Washburn University in Topeka.  Joan was commissioned as a First Lieutenant in the U.S. Army Nurse Corps in 1967; she served two tours of duty in Vietnam and was assigned to Walter Reed National Military Medical Center. Her decorations include the National Defense Service Medal, Vietnam Campaign Medal, and Vietnam Service Medal.  After active duty service, Joan was employed in a variety of staff and supervisory nursing roles.
Joan married an active duty Army officer and fellow Vietnam Veteran in 1974.  She attended familiarization and language classes in preparation for international diplomatic assignments where she proudly represented the U.S. in four Southeast Asia countries for 11 years.  Joan was active in many volunteer organizations and activities. She was a tour guide at historic Fort Riley, Kansas, supported foreign officers and families, civilian orphanages, international school programs, the Girl and Boy Scouts of America, and was a hospice volunteer.  She co-founded support groups for parents with children who had learning disabilities in two countries. 
Since moving to Lake Havasu City, Arizona, Joan is active as an officer in the Veterans of Foreign Wars and the Military Officers Association of America, and is a member of the American Legion, Vietnam Veterans of America, the Elks, and Eagles.  She works at local veteran stand downs, is a member of Western Arizona Council of Governments (WACOG), a Medicare counselor, the mentor coordinator for the Havasu Veterans Treatment Court, and the Havasu Veterans' Resource Team.  Joan was inducted into the Arizona Veterans' Hall of Fame in 2016.