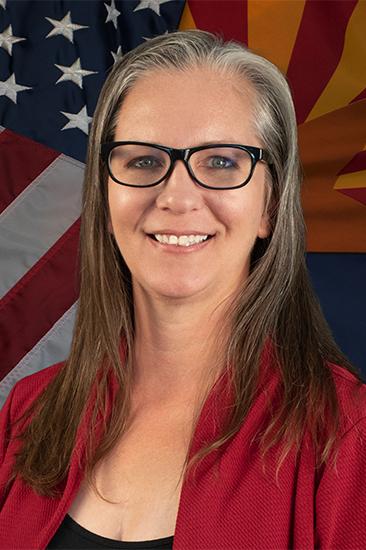 Agency Legislative Liaison
Organization: 9-ADVS
3839 N 3 St, Phoenix, AZ 85012
U.S. Navy veteran Jennifer Harris is the Legislative Liaison for the Arizona Department of Veterans' Services. She serves the Department by monitoring legislation that impacts veterans and helps create a legislative agenda that supports the Department's mission of being the catalyst in response to the evolving needs of Arizona's veterans and their families.
Before beginning with the Department, Jennifer served at the Arizona State Legislature for twelve years in various capacities including legislative intern, constituent services liaison, administrative assistant and policy advisor/research analyst. As a policy advisor, Jennifer covered issues on health and human services, public safety, and military and veteran affairs. Additionally, Jennifer provided staff support to the Arizona Legislative Veterans' Caucus.
Jennifer holds a Bachelor of Health Sciences from Northern Arizona University and a Master's degree in Public Administration from Grand Canyon University.