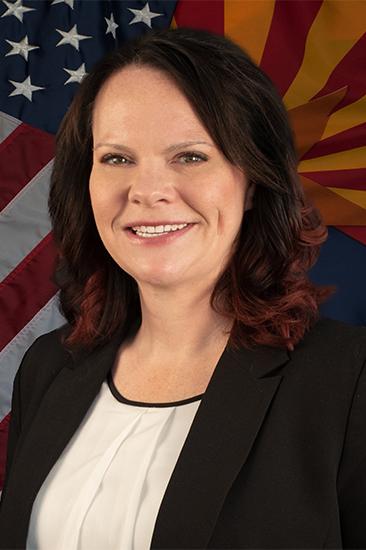 ADD, ASVH-PHX Administrator
Organization: 5-ADVS
4141 N Silvestre Herrera Way, Phoenix, AZ 85012
Elisabeth George is the Administrator of the Arizona State Veteran Home-Phoenix, facilitating all the day-to-day operations of the home.
Elisabeth is a trained health care executive that started her career as a CNA. Since then, she has progressively worked her way up through different leadership and management opportunities while expanding her education.
Elisabeth has worked in various health care settings, including hospitals, home health, residential treatment facilities, state hospitals, DHHS, rehabilitation centers, and continuous care retirement communities (independent living, assisted living, memory care, and skilled nursing).
Elisabeth has also obtained numerous recognitions, which has set her apart as a trailblazer of quality health care and knows that it is not about the actual care, but how you administer that care to others that makes the difference.
She lives by her favorite Maya Angelou quote, "People will forget what you said, people will forget what you did, but people will never forget how you made them feel."
She holds a Master's degree in Health Care Administration from University of Phoenix.